Putting our money where our mouth is. We're so confident you're gonna love our coffee - that we'll mail your first bag free.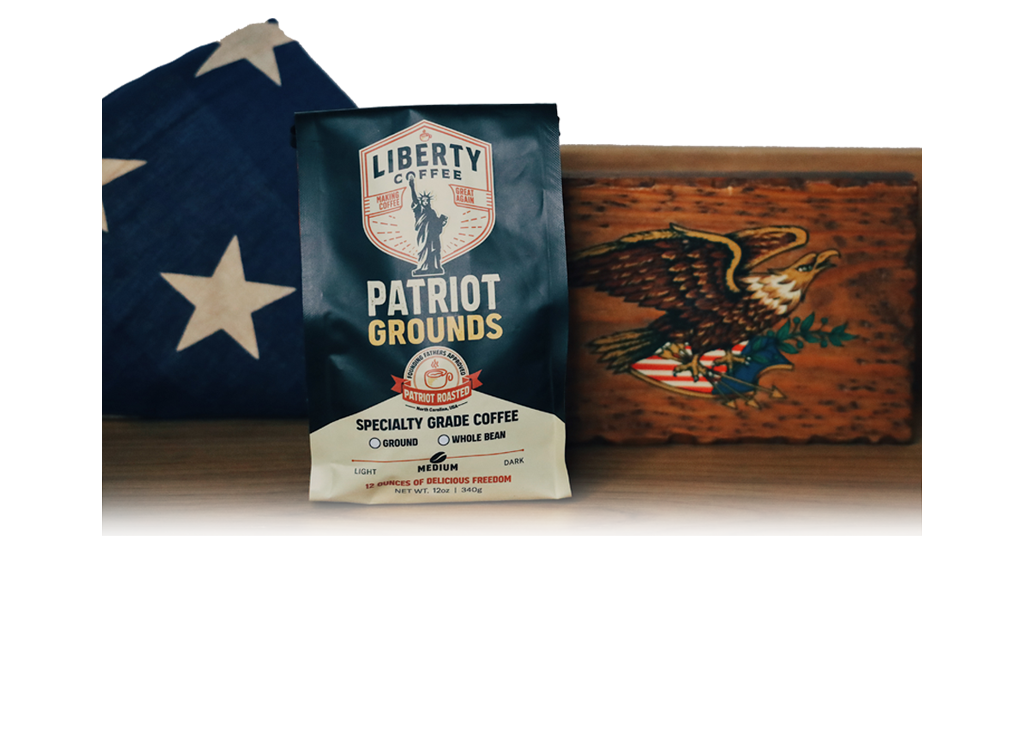 YOUR (FOUNDING) FATHER WOULD BE PROUD

Like our forefathers, these bold and fearless blends aren't afraid to take a stand. Awaken your senses and join the rebellion against weak and bland flavors.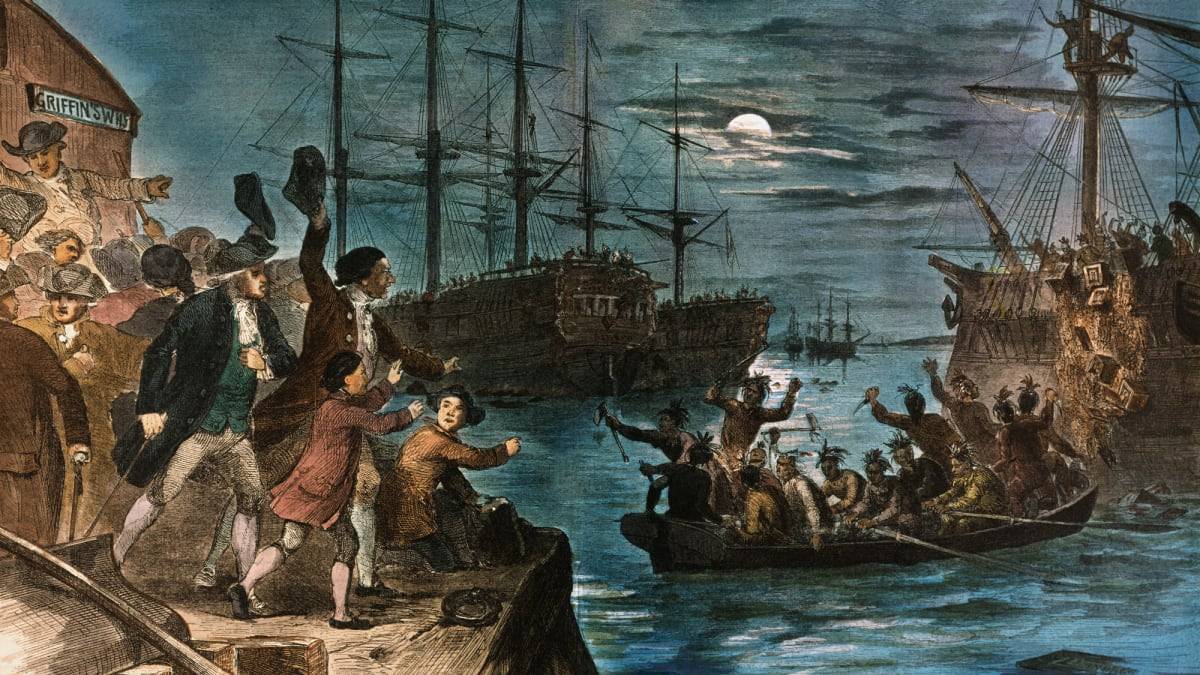 Fresh roasted to perfection. Our Freedom Series is no-nonsense, delicious and the best-tasting cup of black coffee you've ever had.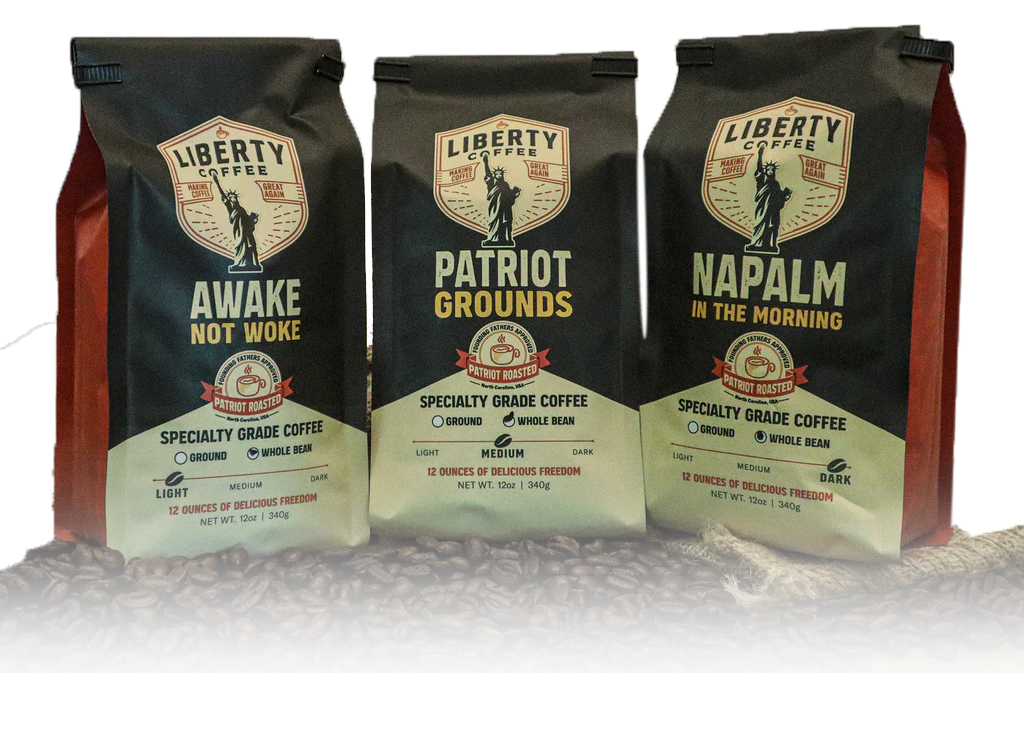 Americans deserve high-quality coffee with a punch. Strong enough to carry you through busy days and long nights but smooth enough to savor every drop.
We promise to deliver the best cup of black coffee you've ever tasted - but you can put cream and sugar in it too…
It's a free country, after all.
A smooth finish that's never bitter
Fresh roasted in small batches
10% off with subscription
BECAUSE BOLD DELICIOUS COFFEE IS YOUR RIGHT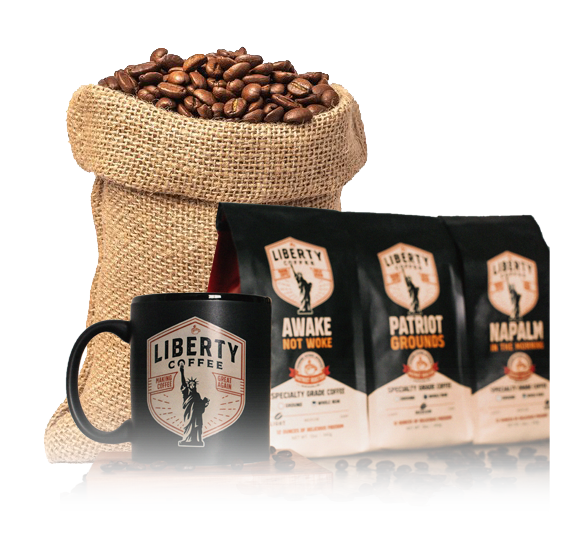 "A damn good cup of coffee"
"Awake not woke is such a nice, smooth coffee. The kick it provides is perfect for getting my day started off on the right foot"
"I'm always skeptical about trying new coffee…but Napalm In The Morning was seriously good. Canceling my other coffee subscriptions and sticking with Liberty."
WANT YOUR FIRST BAG FREE?
Subscribe and get an exclusive code for a free bag on your first order.