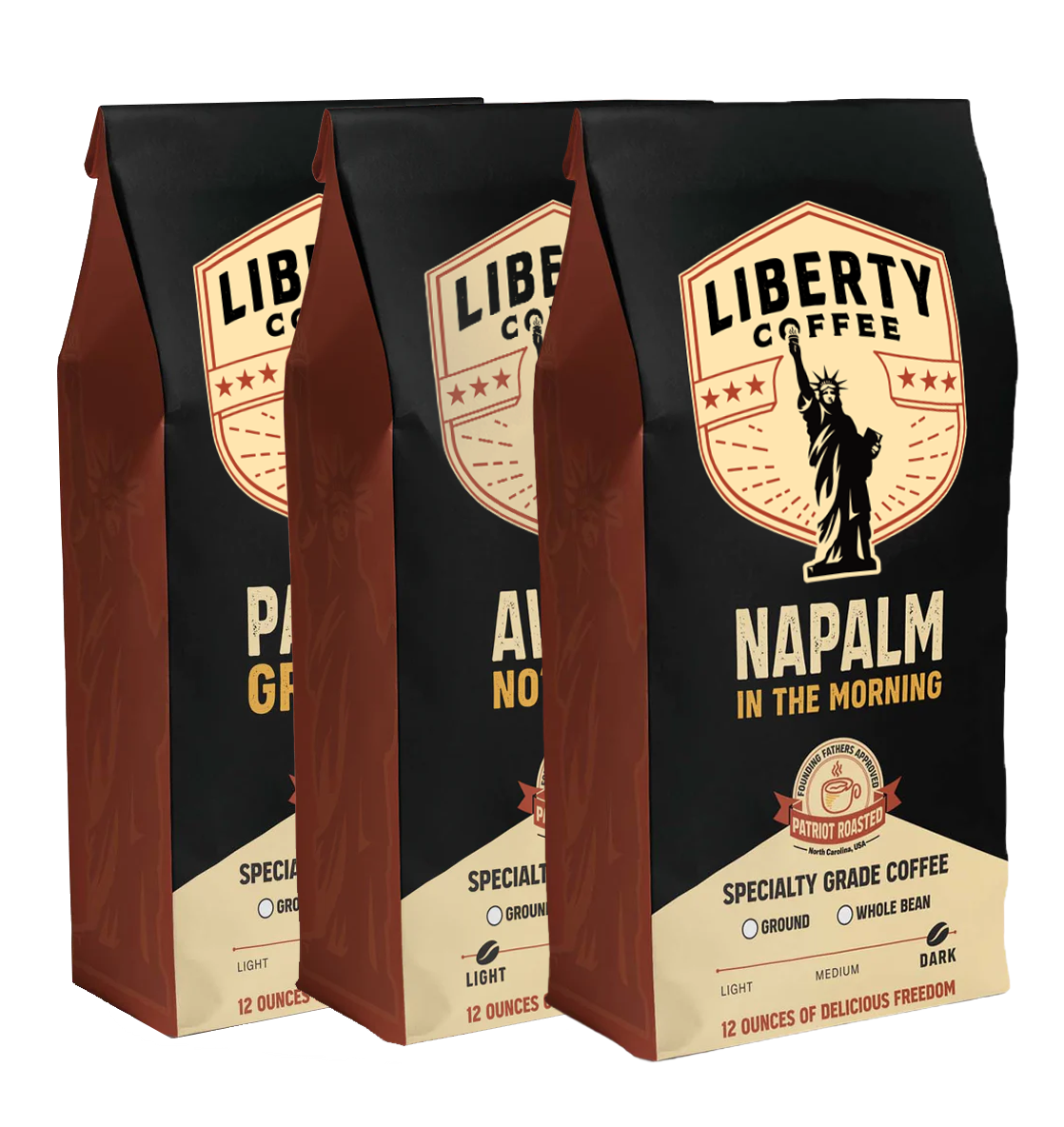 Here at Liberty Coffee,
We're Committed to Delivering Fresh Roasted, Specialty Grade Beans to Your Front Door.

We promise it'll be the best cup of coffee you've had. And to put our money where our mouth is, we're giving you your first bag FREE.
Because once you try it — we're sure you'll be back. So click below to grab your FREE bag of Liberty Coffee today.
A bold, full-bodied blend containing hints of cocoa, walnut and subtle cherry for an explosive taste that lights up your palette. Smoky yet modern, made for making moves with a satisfying sip and the boost you need.
Our traditional unified house blend. Featuring vibrant, sweet, and subtle aromas of cherry, orange citrus, and light chocolate. Offering a balanced flavor profile that's smooth enough for any palette.
Naturally amplified with more caffeine in every cup and crafted in honor of being Awake Not Woke. This invigorating light blend is bright up front with hints of caramel, florals, and citrus for a light, crisp taste with a smooth finish.